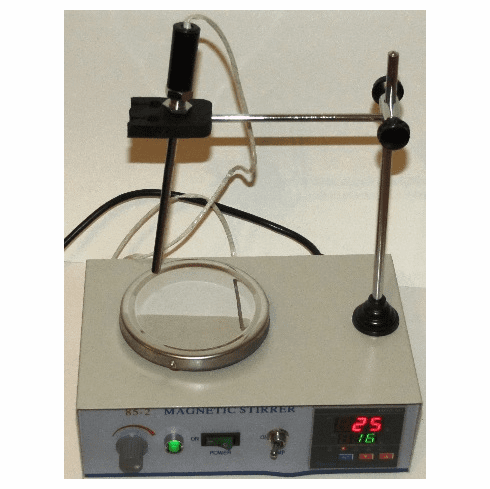 Hotplate Magnetic Stirrer
This hotplate stirrer includes a temperature senser. It is possible to control both temperature (RT to 150 C) and stir speed (0-2000 rmp).

Power supply: 110V

Stir Speed: 0-2000 RPM

Motor Power: 40 W

Heating Power: up to 250 W

Range of Temperature Control: RT-150 C

Net Weight: 6 lbs

Size: 10 x 7 x 5 inches

Hotplate diameter: 5 inches

Comes with 2 1" magnetic stir bars.